You can find David Burrows DWI Lawyer at:
The Chase Bank Building
100 N. Central Expwy. Ste. 805
Richardson, TX 75080
2147550738 (phone)
2143774169 (fax)
Company:
Area of Practice: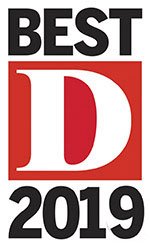 DG from AVVO reviews says:
While attending college in Dallas, I was arrested for a DWI my sophomore year. After the case had been dragged along into my senior year, my initial lawyer referred me to Mr. Burrows. At this point I was about to graduate and had been offered a prestigious job in Washington DC; however, a major part of this job required my being able to drive. After a year and a half of being offered no plea bargains, Mr. Burrows and I prepared for a trial that would put my ability to accept my dream job in the hands of a jury. Mr. Burrows was easy to contact and quick to respond, as we frequently met while he was gathering more evidence and weighing our options. A week before the trial date, I called Mr. Burrows and asked to meet him to go over the evidence and discuss the strategy of our defense. As I was walking in the room, Mr. Burrows already had the prosecutor on the phone and was negotiating a deal. He denied the initial offers that would've affected my ability to drive, knowing how much that meant to me and my career. He hung up the phone and looked at me and said, "I think we got something." After about 15 minutes, the prosecutor texts him to offer a deal that, without going into specifics, would not affect my license and would look far better on a resume than a DWI. It was pure magic. At the hearing where I entered my plea, even the judge seemed impressed with deal. Needless to say, I owe Mr. Burrows far more than any legal fee, because he truly altered the trajectory of my career, and possibly my life as well. I owe Mr. Burrows a debt of gratitude and I highly recommend him for his services. Mr. Burrows is a magician.
Jesse G. says:
Mr. Burrows was always attentive and available to talk to. He reassured me when I was stressed and helped quell my fears. On top of all that he felt like someone o could just talk to. Great man. I would recommend to anyone.
Shellany Ray says:
When you find yourself into a bad spot it is comforting to you that the person you choose to help you through is going to treat with respect and courtesy. Highly recommend his services.
Phyllis Harris says:
All I can say…. this is the guy who you want to represent you. When you feel all is lost David Burrows can find a way to help you! I wouldn't go with any other Attorney!
I found myself in the unfortunate and scary situation of needing a lawyer. I did quite a bit of research and came across David. I noticed he had excellent reviews from former clients so I decided to go to his office to meet him. From the moment I met him, I could see why he had such positive reviews, and I knew instantly that he would be the best person to represent me. From start to finish, David kept me informed of every detail of my case and never set any unfair expectations. He is very affordable depending on your income. Though it was a very difficult time, I was able to find comfort knowing I was getting the best representation in the DFW area. David is so well versed in DWI cases, he knew exactly what to look for in preparation of fighting my case. We looked over my police dash cam video and he studied my blood report down to every last detail. I witnessed David intentionally fight for me with a few different prosecutors. He is not a lawyer who will back down. David knows the ins and outs of the legal system better than anyone so he knows when the prosecutors are being fair or excessive. In my case, the prosecutors were being excessive in my punishment so David found it best to keep fighting and waiting for a new prosecutor. He didn't give up until he found a deal that he thought was fair and a deal that I felt comfortable with. Even though David is known as the best trial lawyer in the area, we decided not to take my case to trial due to a high blood score and not enough supporting evidence to give me a good enough shot of winning. When the time came for my open hearing with the judge, David had worked diligently to get me the deal both him and I were looking for. I am extremely happy with the resolution that I'm very confident would not have been reached if David wasn't my lawyer. I don't even want to think about what would have happened if David was not representing me. I was given a month house arrest, no jail time or probation, and fines waived. What makes David unique, aside from being in my opinion the best DWI lawyer in DFW, is he is a fantastic person who truly cares and has compassion for his clients. He is one of the most genuine and calming people that I've ever gotten to know. If you are reading this and find yourself in this scary situation, go see David. You will see first hand why I believe David to be the most exceptional DWI lawyer in all of the DFW and surrounding area.