Our
DWI lawyer,
David Burrows, is one of the
best DWI lawyers in Dallas
! Let him know you saw him on
D Magazine's Online Directories
.
Most Recent DWI Lawyer Reviews:
Posted by anonymous:
I've taken a while to write this story… my only excuse is that i had wanted to waited for the inspiration to hit me .. so here goes.. Mr William D. Burrows is a super star. I was pretty upset when i came to him, my story is typical of this situation. I had over imbibed and was pulled over. To most of you reading this I presume that you are probably in some form of a similar situation.
Hating to rehash probably the most dreadful evening/morning of my life, i was way over the limit. My case was pretty cut and dry and my chances of getting off pretty slim. Mr Burrows literally performed a miracle.. i'm not sure what hocus pocus he conjured up but through incredible negotiating skills and knowledge was able to reduce my inevitable guilt and sentence to an obstruction of passageway and a very light fine. This was now 3 year ago, and as lesson to all of you, if you do get off.. one night in the pokey and the skills of Mr Burrows was enough for me to NEVER have a drink a drive again..especially with Uber around every corner.
Posted by anonymous:
Not Guilty via Trial by Jury which I owe my total gratitude to Attorney David Burrows. This was my 2nd DWI, the first being over 25 years ago, but that doesn't matter in Texas as once convicted, remains on your record permanently. My situation was unique in that I was pulled over in Dallas County (Coppell) over 4-years ago & performed the FST (Field Sobriety Test) which I did not do well so was taken to jail where a blood draw was performed. Initially, I thought this would be a career ender as I was in my early 60's @ the time & if it became public knowledge, was looking @ being out of a job for the remainder of my life @ my age being a consultant. I hired an initial attorney who promised many good options, but we talked rarely & only met in person twice in a 3-year period. Fortunately for me @ the time there was credibility issues from the Forensic Blood Expert who tested the blood, so unable to use initial test results which were well over 2.8, so the 1st attorney was able to get this evidence thrown out, but being my 2nd DWI was ordered to install the Interlock Device on my vehicle. 
https://www.dallasnews.com/news/crime/2016/10/14/thousands-dwi-cases-potentially-risk-credibility-dps-lab-expert-questioned 
Fast forward 4-years later & the case dragged on. The 1st attorney would just get 'pass' slips in hopes that the arresting officer would move on, meanwhile still dealing w/Interlock daily. By this time, I was tired of dealing with the riff-raff & monthly Interlock/reporting fees ($100) so asked that we might go to trial as the alternative was 2-years' probation, heavy fines, more interlock etc. Fortunately, the 1st attorney said he was not a trial lawyer & referred me to David Burrows! This was the best thing that happened in my life in a long time. Things started moving fast & favorable. I had an initial meeting with David & we reviewed all kinds of police records, dash-cam/body-cam videos that I had never been presented by the 1st attorney. (He said there was no video?) After the interview & review David immediately came up with a winning strategy. I had multiple physical issues both with knee surgeries, lower back issues & eye surgeries (detached retina, LASIK, cataracts). His strategy was to debunk the FST videos showing that I was incapable of performing such physical test. Once we chose to go to trial, The DA decided to retest the blood, which by this time was 4-years later? The results were 2.7 BAC, astronomical. We met many times prior to the trial & strategized the defense. Things I thought were pertinent he identified as unnecessary & focused on just the FST & Blood Test evidence. The day of the trial David was very keen on identifying those in the Jury Pool that would be favorable to my case. David's opening arguments were that my conditions were a major factor in the case & that my physical disabilities limited me from being able to perform FST regardless. He would debunk the Blood Test results as astronomical & tainted being 4-years old as he indicated in his opening statement. The trial was grueling, but David was thorough is his cross examination, creating much doubt in the arresting officer's testimony as well as the testimony of the Blood expert. I also took the stand & David was able to keep the details on physical incapability's as well as my age. Closing arguments were key as David again recapped all the issues of the evidence presented created 'reasonable doubt' & identified everything he said he would on opening arguments. The strategy was key & the jury came back after 2-hours of deliberation with 'Not Guilty'! As mentioned in many of the prior reviews, David is very accessible & returns VM & text promptly. He listens carefully to you & genuinely shows interest in all aspects of the case & treats you more like a friend than a client. I would not hesitate to contact David for any legal issues dealing with DWI. He has been a true blessing.
Cyndi says: Just when I thought I hit rock bottom and had lost sight and hope of my nursing career, David was there to fight for me and my son's future. I can't thank him enough for what he has done. At the time of my case I had met with a few lawyers, all with minimum DWI trial experience and the cost to hire them was absurd. I searched day and night and came across David's profile. After reading his reviews and speaking with him on the phone, off the back I knew he was a honest a man of his word. After many meetings with David and going over every aspect of my case, he fought hard and needless to say David got my case DISMISSED, which was a class A DWI (twice the legal limit). I can finally sleep at night and not let my past haunt me and will now be able to pursue my dream. David was godsend!!
Kumar says: First DWI, was pulled over on Friday night. DWI cases are always complex but I was very lucky to find David. I was so nervous and shocked with incident but after meeting David, he explained all the things in details to ease me out, helped in every stage of case and responded quickly on every even small queries which being the first case I had at several times. He undoubtedly is the best lawyer! I am fortunate that I found him to get positive results on my case and will strongly recommend him to anyone needing legal help.
Preston says:
I highly highly recommend Mr. Burrows. I got a DUI in Dallas Texas with a blood alcohol of .20. I was looking at probation, suspended license, and a lot of money in fines. Thankfully Mr. Burrows did a great job representing me and worked out an amazing deal with the prosecutor. I walked away only having to pay a few hundred dollars in court fees. He is very knowledgeable and the best person to have in your corner!
You can find David Burrows DWI Lawyer at:
The Chase Bank Building 100 N. Central Expwy. Ste. 805 Richardson, TX 75080 2147550738 (phone) 2143774169 (fax)
Company:
Area of Practice: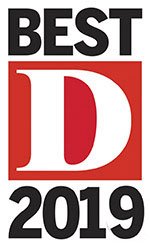 DG from AVVO reviews says: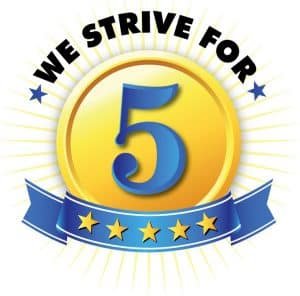 While attending college in Dallas, I was arrested for a DWI my sophomore year. After the case had been dragged along into my senior year, my initial lawyer referred me to Mr. Burrows. At this point I was about to graduate and had been offered a prestigious job in Washington DC; however, a major part of this job required my being able to drive. After a year and a half of being offered no plea bargains, Mr. Burrows and I prepared for a trial that would put my ability to accept my dream job in the hands of a jury. Mr. Burrows was easy to contact and quick to respond, as we frequently met while he was gathering more evidence and weighing our options. A week before the trial date, I called Mr. Burrows and asked to meet him to go over the evidence and discuss the strategy of our defense. As I was walking in the room, Mr. Burrows already had the prosecutor on the phone and was negotiating a deal. He denied the initial offers that would've affected my ability to drive, knowing how much that meant to me and my career. He hung up the phone and looked at me and said, "I think we got something." After about 15 minutes, the prosecutor texts him to offer a deal that, without going into specifics, would not affect my license and would look far better on a resume than a DWI. It was pure magic. At the hearing where I entered my plea, even the judge seemed impressed with deal. Needless to say, I owe Mr. Burrows far more than any legal fee, because he truly altered the trajectory of my career, and possibly my life as well. I owe Mr. Burrows a debt of gratitude and I highly recommend him for his services. Mr. Burrows is a magician.
Jesse G. says:
Mr. Burrows was always attentive and available to talk to. He reassured me when I was stressed and helped quell my fears. On top of all that he felt like someone o could just talk to. Great man. I would recommend to anyone.
Shellany Ray says:
When you find yourself into a bad spot it is comforting to you that the person you choose to help you through is going to treat with respect and courtesy. Highly recommend his services.
Phyllis Harris says:
All I can say…. this is the guy who you want to represent you. When you feel all is lost David Burrows can find a way to help you! I wouldn't go with any other Attorney!
I found myself in the unfortunate and scary situation of needing a lawyer. I did quite a bit of research and came across David. I noticed he had excellent reviews from former clients so I decided to go to his office to meet him. From the moment I met him, I could see why he had such positive reviews, and I knew instantly that he would be the best person to represent me. From start to finish, David kept me informed of every detail of my case and never set any unfair expectations. He is very affordable depending on your income. Though it was a very difficult time, I was able to find comfort knowing I was getting the best representation in the DFW area. David is so well versed in DWI cases, he knew exactly what to look for in preparation of fighting my case. We looked over my police dash cam video and he studied my blood report down to every last detail. I witnessed David intentionally fight for me with a few different prosecutors. He is not a lawyer who will back down. David knows the ins and outs of the legal system better than anyone so he knows when the prosecutors are being fair or excessive. In my case, the prosecutors were being excessive in my punishment so David found it best to keep fighting and waiting for a new prosecutor. He didn't give up until he found a deal that he thought was fair and a deal that I felt comfortable with. Even though David is known as the best trial lawyer in the area, we decided not to take my case to trial due to a high blood score and not enough supporting evidence to give me a good enough shot of winning. When the time came for my open hearing with the judge, David had worked diligently to get me the deal both him and I were looking for. I am extremely happy with the resolution that I'm very confident would not have been reached if David wasn't my lawyer. I don't even want to think about what would have happened if David was not representing me. I was given a month house arrest, no jail time or probation, and fines waived. What makes David unique, aside from being in my opinion the best DWI lawyer in DFW, is he is a fantastic person who truly cares and has compassion for his clients. He is one of the most genuine and calming people that I've ever gotten to know. If you are reading this and find yourself in this scary situation, go see David. You will see first hand why I believe David to be the most exceptional DWI lawyer in all of the DFW and surrounding area.
Danny says: Attorney David Burrows is my attorney. I'm just so thankful I have chosen him to represent me. I was arrested for DWI (1st Offense) early last year, and was facing heavy fines and court fees. I also held a license to carry at the time of my arrest, which was also included with the DWI charge (Unlawful Carry). I was in a very dark place. I lost my career, lost my commission card for the Texas Private Security Bureau, and got a letter from Texas DPS that they were going to suspend my license. Unable to find a job for months with these charges on my record, I looked to David. He immediately went to bat for me, negotiating with the Dallas District Attorney's office, and they agreed to drop the unlawful carry charge and chose not to have a breathalyzer installed in my vehicle. He called DPS and requested to hearing to appeal the license suspension. On a day in September, my court date finally came. I was supposed to pay the clerk $1200.00. We decided to wait on the payment and went before the Judge. The Judge dropped court fees for three years, dismissed the unlawful carry charge, no breathalyzer installment, and I only paid $150.00 instead of $1200.00 dollars!!! And the day finally came in January for David, the arresting police officer and the Judge to meet this January. The Judge initially ruled in the officer's favor and that my license will be suspended for 90 days. David continued speaking the Judge, and the Judge reconsidered and allowed me to keep my license!!!! I thanked David from the bottom of my heart. Only 1 in a 100 people could have made this accomplishment! Attorney David Burrows fought for me when I had no where else to turn to. He is a very established, very knowledgeable, and esteemed attorney. He has made my dark place disappear and now I can move forward with my life. I would recommend David Burrows to anyone who is in my situation. He has worked very hard for me–And he will work very hard for you too. He will be available if you ever need his services.